Auf dieser Seite findet Ihr eine Reihe von kurzen Videos!
Alle Videos unterliegen dem Copyright der Urheber!
Alle Videos werden hier mit schriftlicher Genehmigung gezeigt!
—
On this page you will find a series of short videos!
All videos are copyrighted by the author!
All videos are shown here with written permission.
—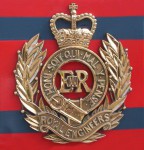 © Joerg Kretschmer Jörg Kretschmer, öffnete sein Photoarchiv für mich und in naher Zukunft werden einige Berichte und Photos folgen. Anfangen möchte ich mit einem Film der schon länger von Jörg bei Youtube hochgeladen ist. 1970 wurde er gedreht, ohne Ton, aber wertvoll für die Geschichte Hamelns allemal! Vielen Dank an die Familie Kretschmer! …