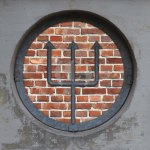 Herzlichen Dank an Alle, die mir bei der Erstellung dieser Webseite mit Ihren Daten, Fakten und Fotos geholfen haben! Herzlichen Dank auch an die, die mir so manche Tür geöffnet haben um an Informationen zu kommen! Ich werde keinen Namen nennen, denn ich laufe dann in Gefahr jemanden zu vergessen! ;-)
—-
Many thanks to all who have helped me in creating this website with your facts, figures and photos! Many thanks also to those who have so many doors open to me to get information!
I will not call any names, because I will get in danger to forget someone! ;-)
—-
DEDICATED TO ALL MEMBERS OF THE
REGIMENTS AND FORMER UNITS
STATIONED HERE IN HAMELN!