© John Bridgwood & Arnd Wöbbeking
John Bridgwood, was a young sapper as he comes to Hameln! He was attached to 60 Field Squadron RE. The Squadron was a part of 26 Field Engineer Regiment and were based here in Gordon Barracks from 1950 to 1958, then in 1958 the Regiment was disbanded also here in Hameln. John is the 2nd of this Unit who gave me some useful informations about that time. A few month ago I found in the World Wide Web the webpage of Derek Hallam. He was also with 60 Field Squadron. Unbelievable for me, John found the report about Derek and he asked me if it is possible to gave him Dereks Adress. John never thought he would find out some of his comrades after such a long time. The next two comrades who find out where they lived now over my webpage. Magic, because it is Christmas time…..
John was so happy, that he sent me some photos, they will follow soon as possible here on the page.
But 1st have look on this photos:
John in 1957!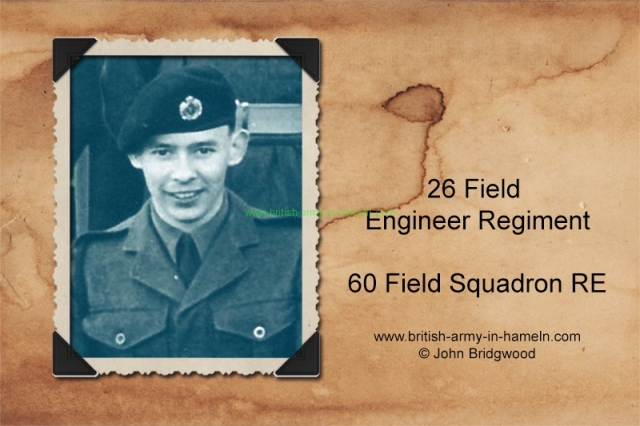 +++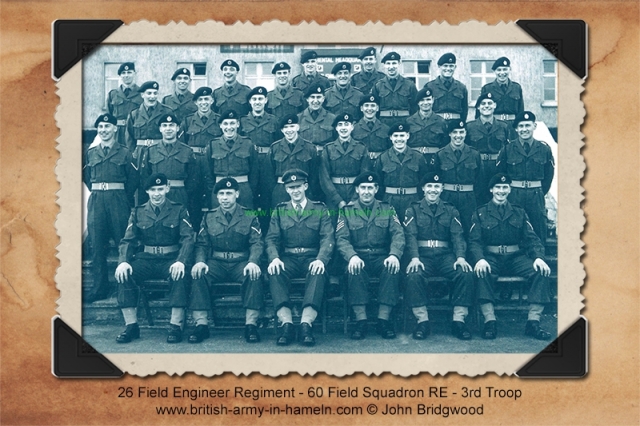 +++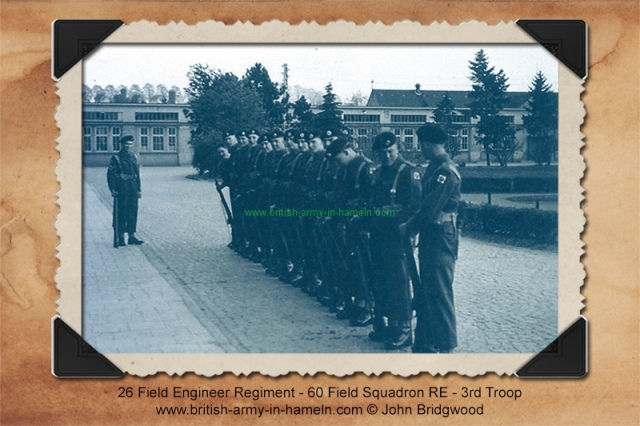 +++
+++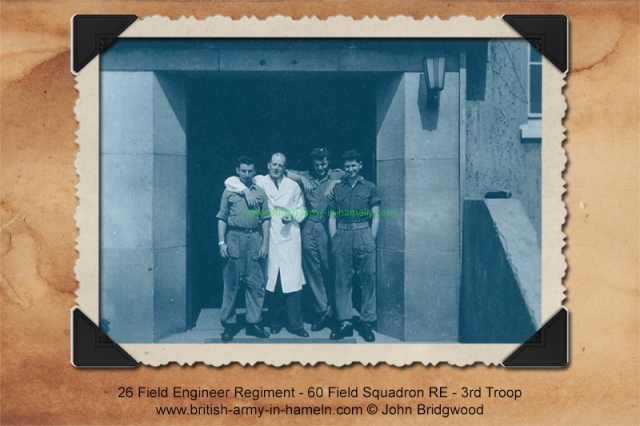 +++
And this is John a few years later…..