© Arnd Wöbbeking © Photos by Cliff Russel
The 12 (Nova Scotia) Field Squadron, was based in Hameln between 1992 and 1999 and attached to the 28 Amphibious Engineer and later to the 28 Engineer Regiment. But it was not the first time this Squadron had been around, because this Squadron also participated in various exercises. Thus also 1973 during one of the large autumn exercises. The squadron was stationed in Osnabrück at that time, but during the maneuver it came close to Ohr Training Area and had to wade through the Weser with their FV432. Cliff Russel, who served at this Squadron from the 19th July 1970 to February 1974, gave me his pictures of this exercise. Thank you Cliff.

Die 12 (Nova Scotia) Field Squadron, war in den Jahren 1992 – 1999 in Hameln stationiert und gehörte mit zum 28 Amphibious Engineer Regiment bzw. später dann zum 28 Engineer Regiment. Aber es war nicht das erste Mal das diese Squadron hier in der Umgebung gewesen ist, denn auch diese Squadron hat an diversen Manövern teilgenommen. So auch 1973 währrend eines der großen Herbstmanöver. Die Squadron war seinerzeit in Osnabrück stationiert kam aber währrend des Manöver in die Nähe von Ohr und musste dort mit Ihren FV432 durch die Weser waten. Cliff Russel der vom 19th July 1970 bis Februar 1974 bei dieser Squadron gedient hat, stellte mir seine Bilder dieser Übung zur Verfügung. Vielen Dank Cliff.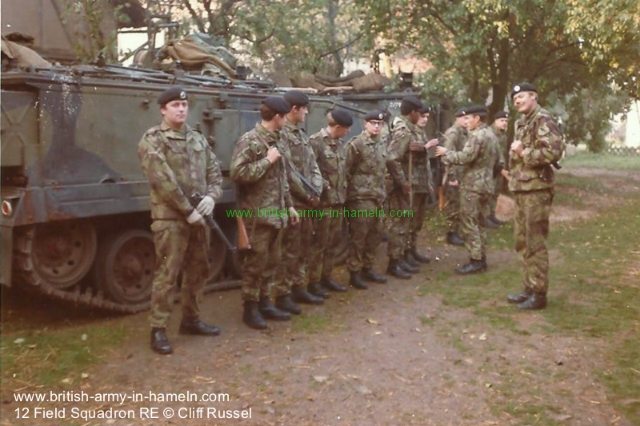 The crew of 11A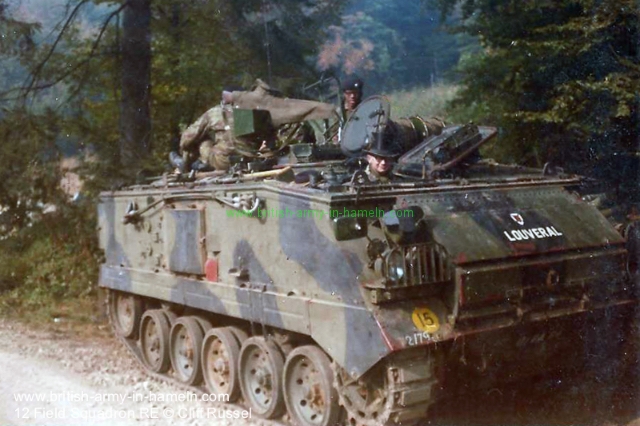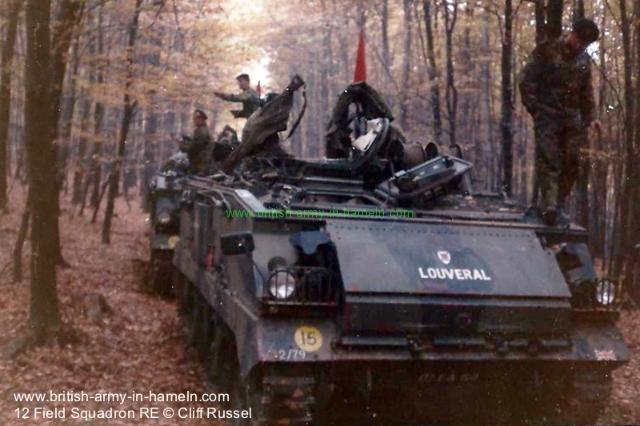 FV432 in the woods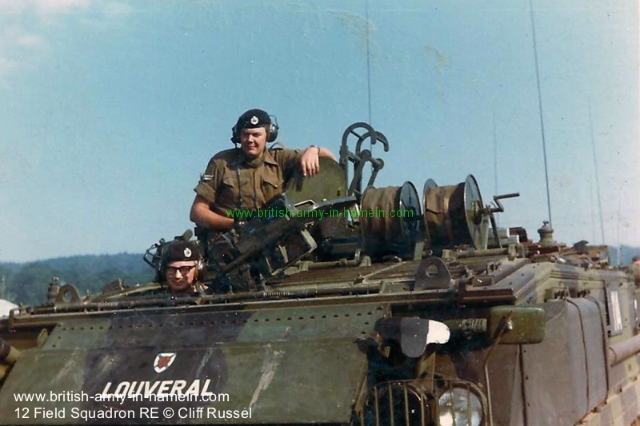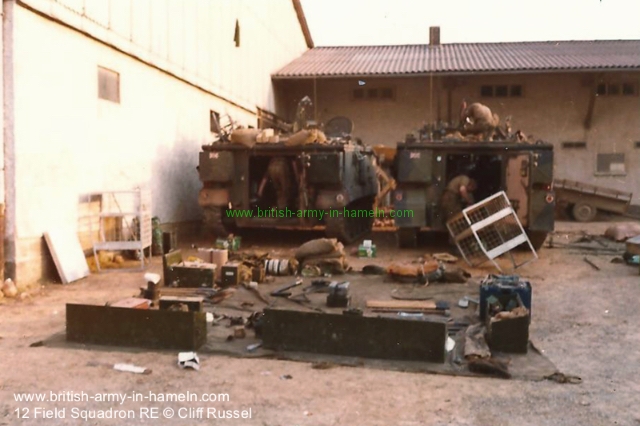 Sunday Kit clean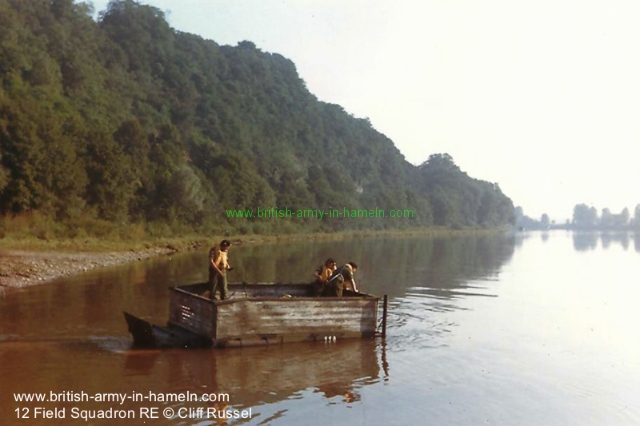 Swimming and flowting at Ohr Park Training Area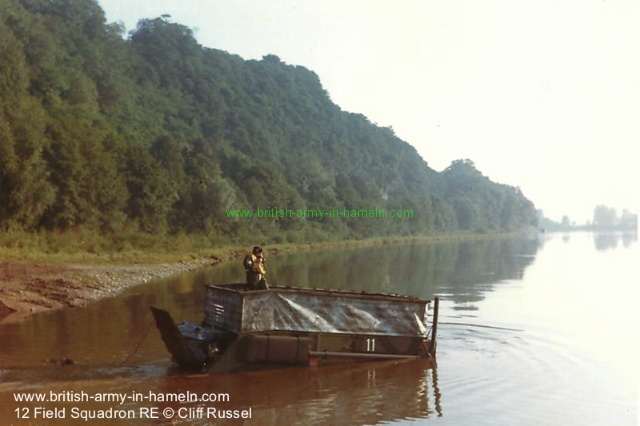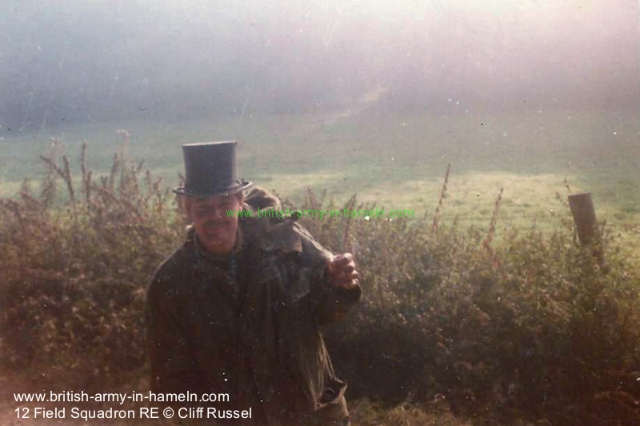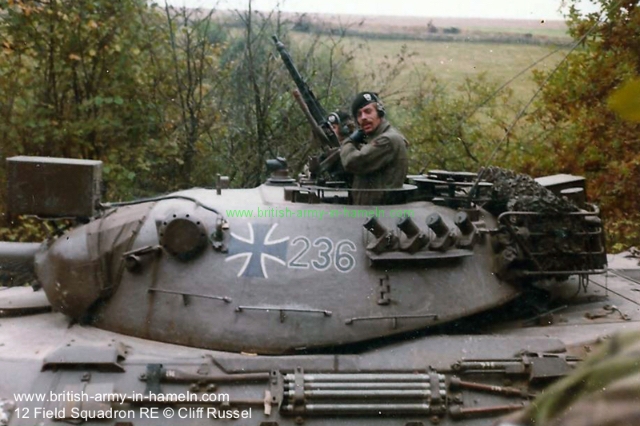 Leopard 1 of the West German Army