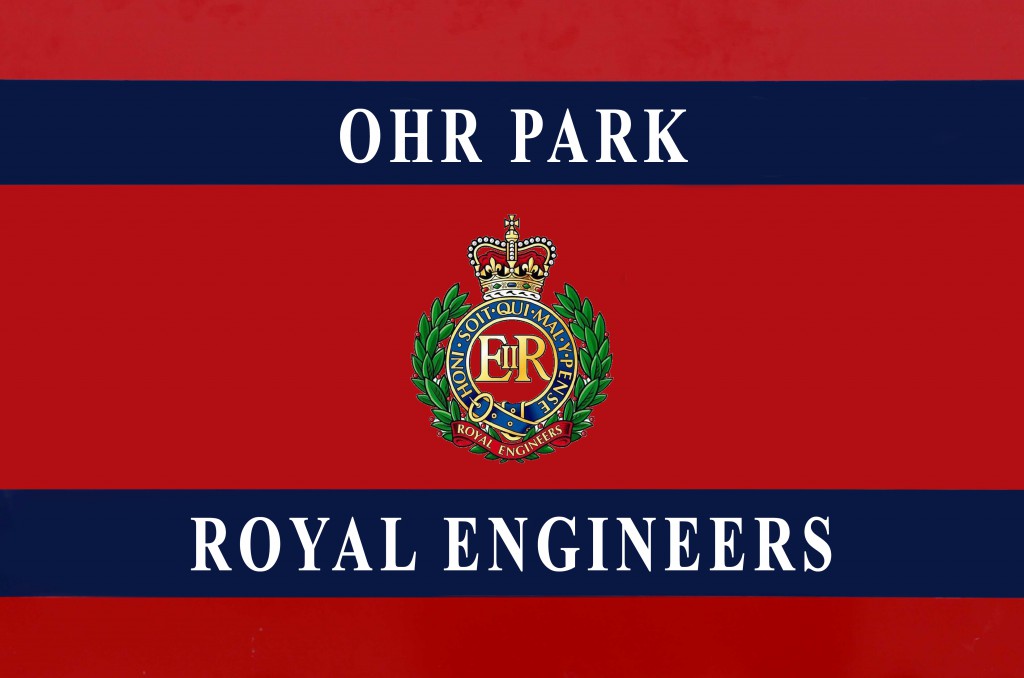 ++++
++++
Dieses Gruppenfoto wurde mir von Mark Horrocks zur Verfügung gestellt! Danke dafür!
++++
This Photo I got from Mark Horrocks! Thanks for support!
++++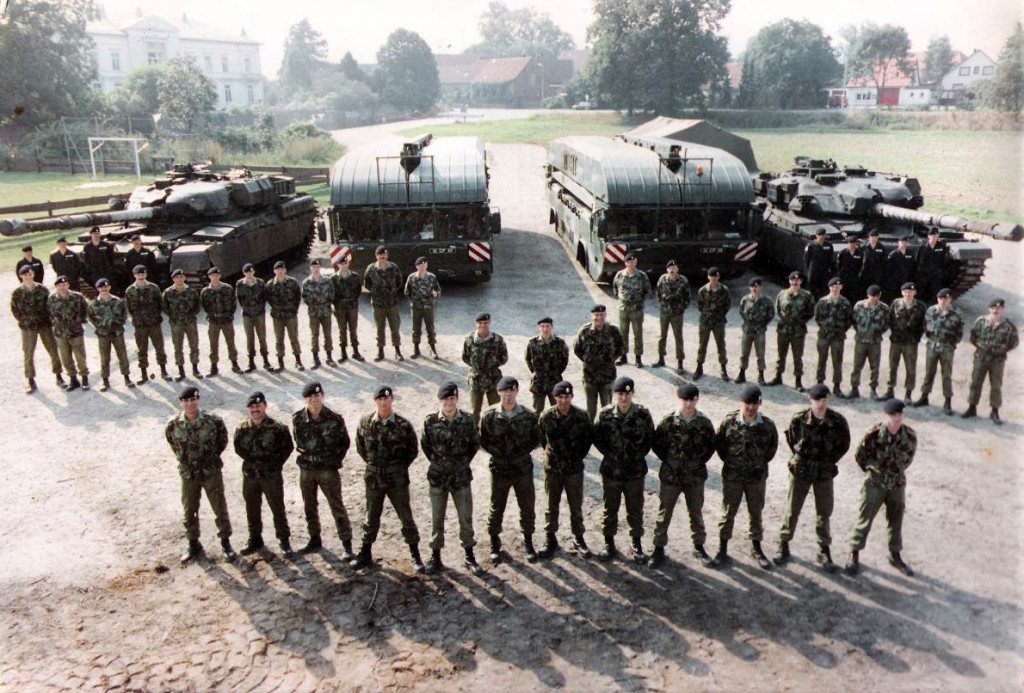 ++++
Auch andere Truppen übten oft am Wasserübungsplatz in Ohr!
Die beiden folgenden Bilder bekam ich vom Webmaster des Panzerbär Forums aus Hameln Ralf Schulte, herzlichen Dank dafür!
Sie zeigen wie die Royal Artillery und die Royal Engineers zusammen das Tiefwat-Equipment für eine M109 155mm Haubitze testen! 
++++
Also other troops of the British Army trained at Ohr Park their skills!
The following two pictures I got from Webmaster of Panzerbär Forum Hamelin Ralf Schulte, thank you very much for that!
They show how the Royal Artillery and the Royal Engineers testing a SPG 155mm M109 with floating equipment!
++++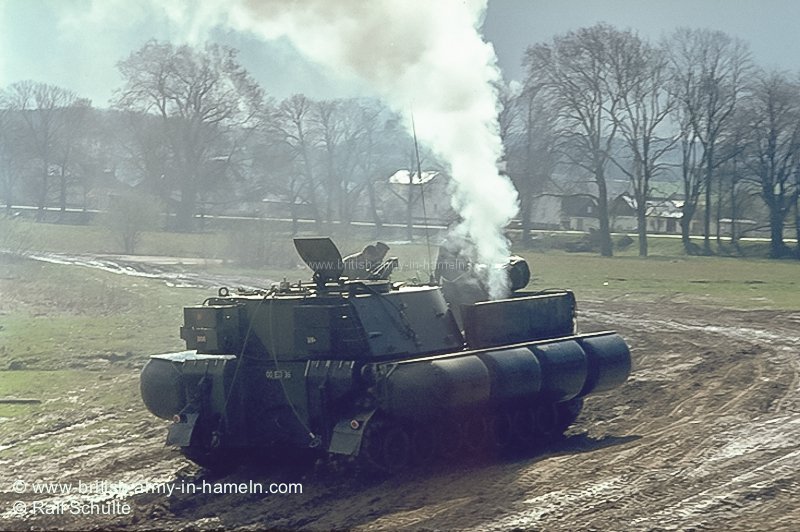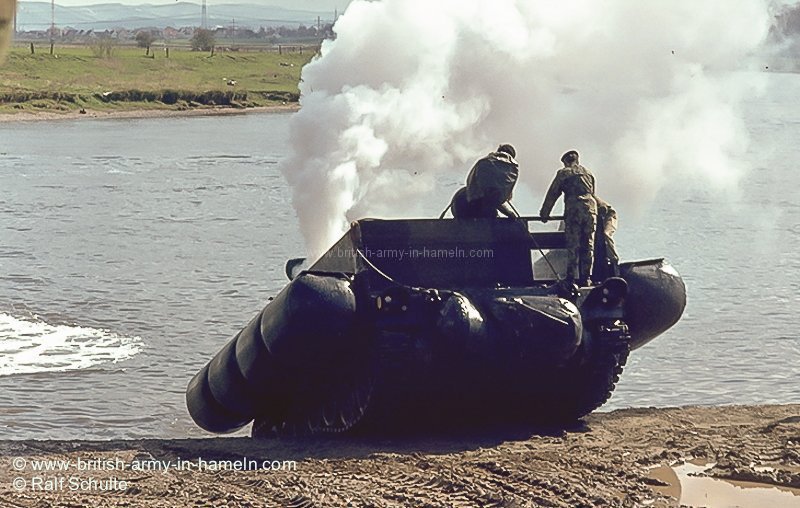 ---
Last updated: Mai 18, 2018 at 18:12 pm
---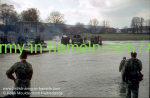 © Steve Lewis 1979  Bridging the Weser – Exercise "RHINO EM" Some month ago I got some incredible photos from Henk Mulder, a dutch soldier who took part at in an Exercise with the name "Rhino EM". Now, I got some additional photos from Steve Lewis. He was based in Hameln with 64 Amphibious Engineers …