© John Bridgwood & Arnd Wöbbeking
John Bridgwood, was a young sapper as he comes to Hameln! He was attached to 60 Field Squadron RE. The Squadron was a part of 26 Field Engineer Regiment and were based here in Gordon Barracks from 1950 to 1958, then in 1958 the Regiment was disbanded also here in Hameln. In addition to his 1st set here is now his 2nd set of brilliant photos! All were taken by my friend John Bridgwood in and around Polle / Weser during a bridging exercise of his Squadron! Very impressive to see the always friendly sappers of Hameln, posing with some children of Polle! Thanks again John! 
+++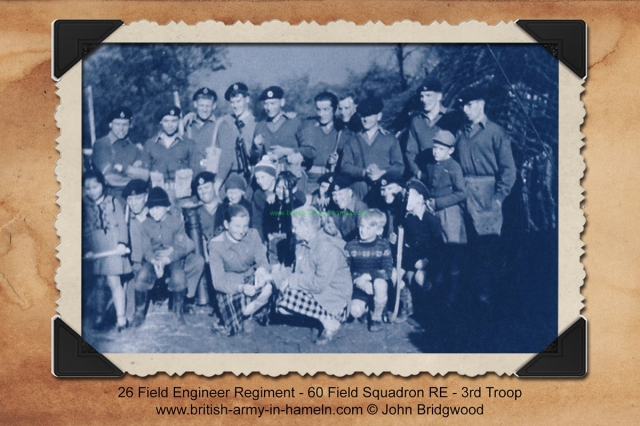 +++
+++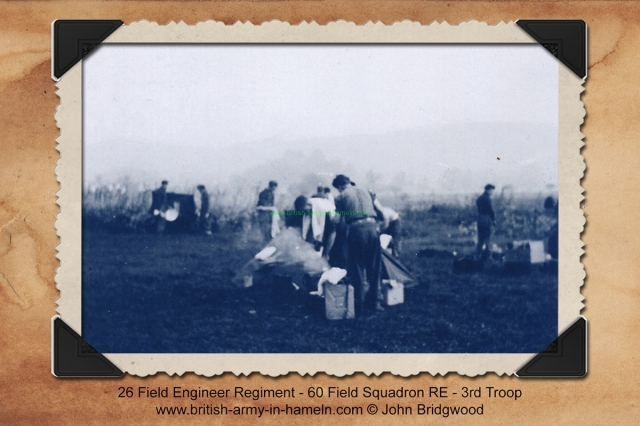 +++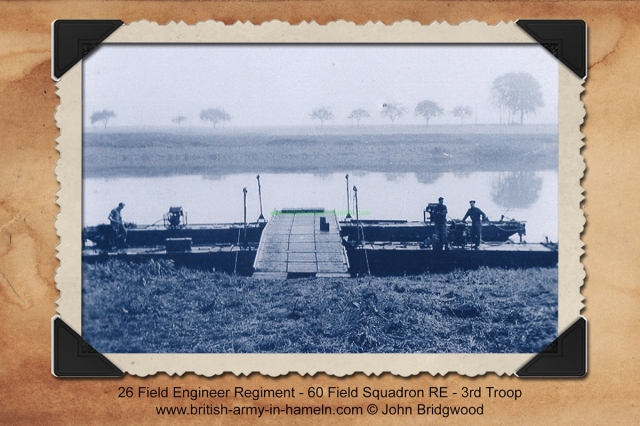 +++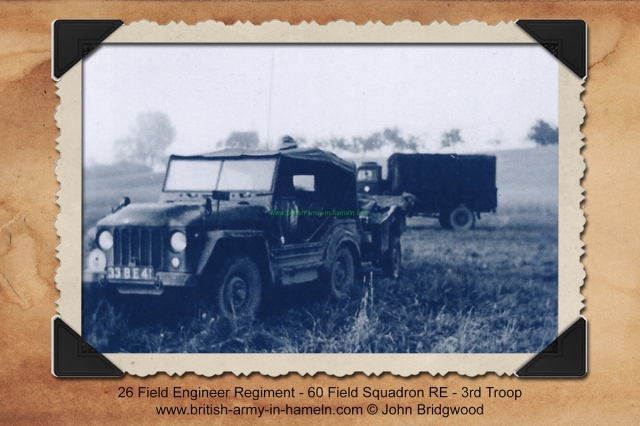 +++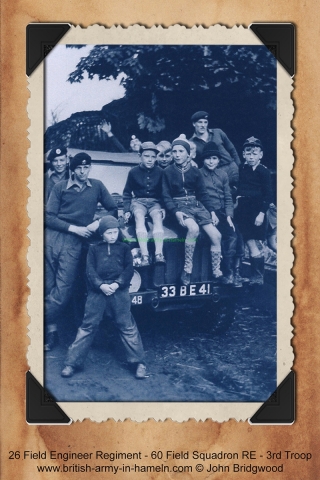 +++
Another part of Johns photos and a small story with some interesting details, written by him for my page will come soon as possible! 
+++
Last updated: Mai 24, 2018 at 4:41 am