© Dewezet
May 1952 – a legendary pub was born in Hameln. "GEORGES BAR", I think every soldier of British Forces who was stationed here in Hameln, knows this Pub close to Gordon Barracks Hameln. During the last 10 years I spoke to many soldiers here, on the Reunions and also in UK. Everyone was able to tell me some stories about "Georges Bar". Legendary, this word I heard very often. You came in and you feel at home. During the ages… Charlotte & Georg, Marlies & Wolfgang and now Silke und Jörg… "Zum Schultheiss" a Pub and Restaurant, Hameln would not be the same without them! Respect!

Mai 1952 – eine legendäre Gaststätte wurde in Hameln geboren. "GEORGES BAR", ich denke jeder Soldat der Britischen Armee der hier in Hamelnstationiert gewesen ist, kennt dieses Lokal in der Nähe der Gordon Barracks. Während der letzten 10 Jahre, in denen ich für diese Webseite recherchiere, egal ob bei ehemaligen hier in Hameln, während der REunions oder auch auf der britischen Insel, jeder kannte und kennt dieses Restaurant. Jeder konnte mir irgendwelche Geschichten erzählen die er in Georges Bar erlebt hat. Legendär, dieses Wort habe ich sehr oft im Zusammenhang mit dem Restaurant gehört. Du kommst rein und fühlst dich wie zuhause. Durch die Jahrzehnte hinweg,… Charlotte & Georg, Marlies & Wolfgang und nun Silke und Jörg… "Zum Schultheiss" ein Pub und Restaurant, Hameln würde nicht dasselbe sein wenn es diesen Familienbetrieb nicht geben würde! Respekt!

Here are two newspaper cuts, the 1st one announced the opening and the second reported about!
Zwei Zeitungsartikel, der erste kündigt die Eröffnung an und derzeit berichtete darüber!
+++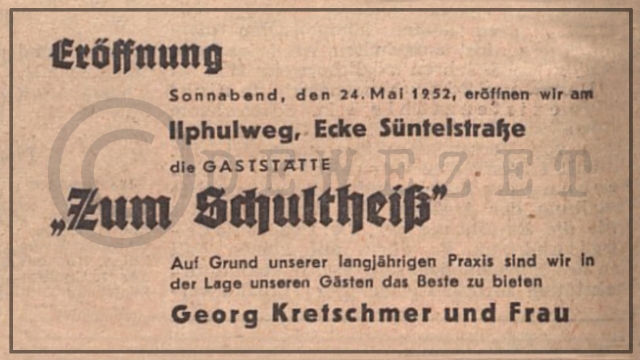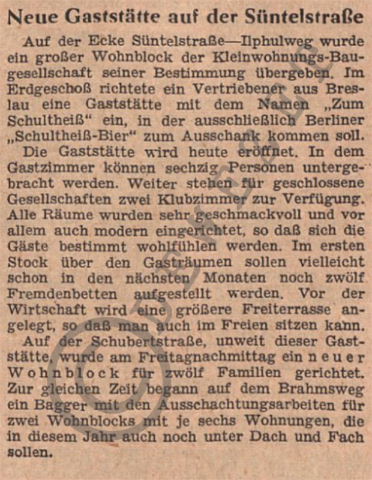 +++
© Deister- und Weserzeitung Hameln

Some  more you will find out here and be sure, will come more soon:
KLICK — >>> GEORGES - Restaurant "Zum Schultheiss" <<< — KLICK