© Arnd Wöbbeking & DEWEZET
Am 31.10.1951 berichtete die DEWEZET über die inzwischen guten Arbeitsbedingungen bei der Britischen Armee. Es waren nicht mehr nur irgendwelche Hilfsarbeiterjobs!
+++
On October 31, 1951, the local newspaper DEWEZET reported on the good working conditions in the British Army for german citizens.. They were no longer just any helpers jobs!
+++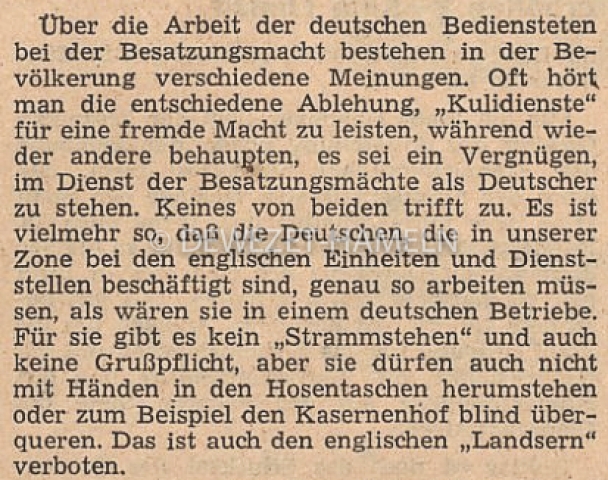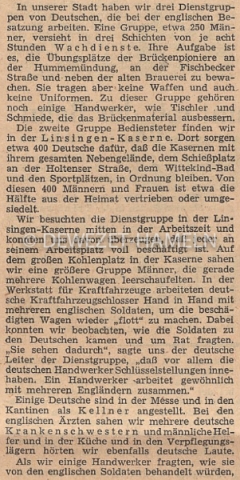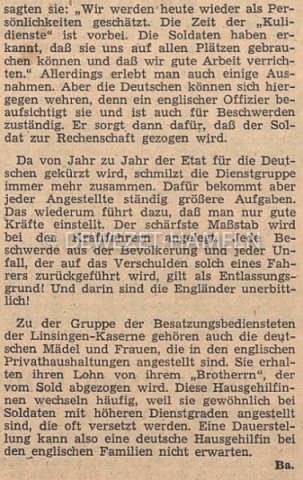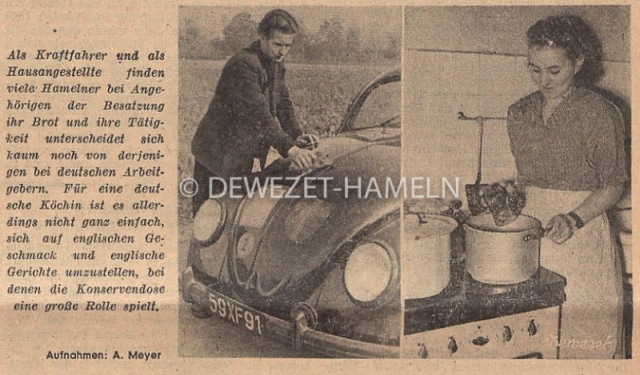 +++
(Quelle Zeitungsartikel:  Mit freundl. Genehmigung © www.dewezet.de )