© Sascha Becker
Sascha sendete mir heute seine Eindrücke vom letzten Tag des 28 Engineer Regiments in Hameln! Sascha ist ein Foto gelungen, welches die letzten Tage nicht besser beschreiben kann! Richard 'Scouse' Rigby lässt seinen Kopf hängen, Ende einer Ära! 
Sascha sent me today his impressions of the last day of the 28 Engineer Regiment in Hameln! Sascha is a photo succeeded in having the last few days can not describe it better! Richard 'Scouse' Rigby droops his head, end of an era!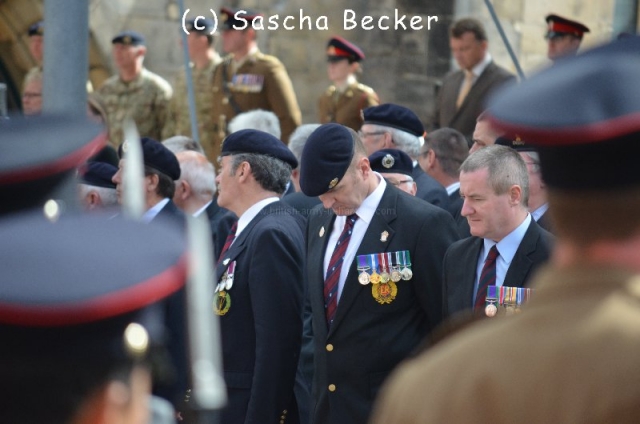 Weitere Bilder der Parade durch die Stadt von Sascha:
Auch aus den Gordon Barracks hat Sascha Fotos zur Verfügung gestellt:
Ebenso vom letzten Tag der offenen Tür im Wouldham Camp:
Vielen Dank für Deine Unterstützung Sascha!