©) Ken Howard
Dieses Gemälde wurde während der Übung Keystone 1979 per
Scetchbook skizziert und anschließend dann umgesetzt!
+++
This painting was painted during the exercise Keystone in 1979 at ferrycrossing point Hajen!
Some helpful informations I got from Martin Jan Scarff and Andy Rickett.
Both are also on the painting!
+++
Foreground Rig
Driver in cab was Stevie Weeks
Pilot was Martin Jan Scarff
Man Standing on ground by Rig SSGT Geordie ?.
++++
First Rig in water
Alf Parry & Chic Moore hiding in the cam nets on the engine covers
Bob Mann was pilot top left.
Andy Rickett was in the centre of the rear rig standing with Randy Scott.
+++
Mick Dyer was the guy with the sledge hammer.
Anchorage team was Scouse (Ginge) Daniels and Geordie Richardson
+++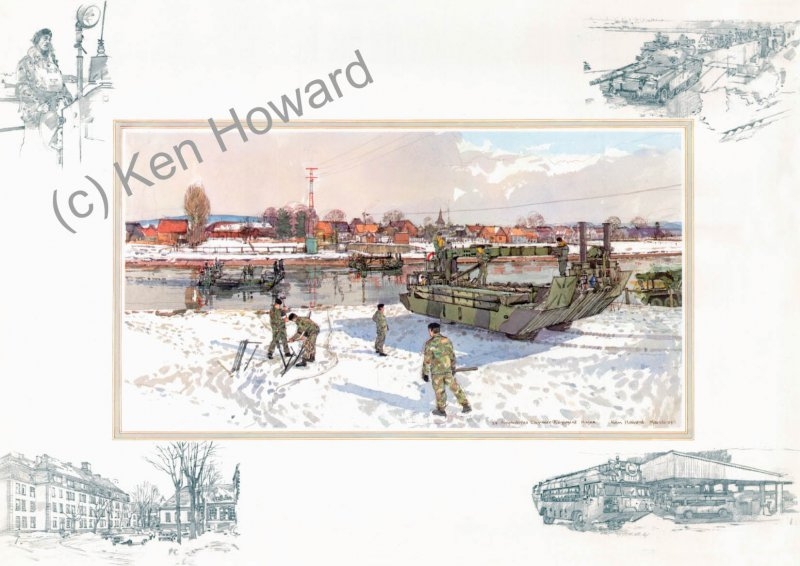 Der Ort des Geschehens befindet sich hier: