© Arnd Wöbbeking © all photos by Graeme Smith
Der "Kalte Krieg" war auch in Emmerthal! Vor einiger Zeit habe ich Graeme Smith kennengelert, Er war von Februar 1982 bis Juli 1983 bei der 64 Amphibious Engineer Squadron des 28 Amphibious Engineer Regiments in Hameln stationiert! Danach wurde er abkommandiert, kam aber 1986 wieder zurück. Auch erst wieder in der 64 Amph Engr Sqn und dann in die 71 Amphibious Engineer Support Squadron! Sehr überrascht war ich, als ich seine Photos gesehen habe! Wurden diese 4 doch während einer Squadron Exercise zwischen Hagenohsen und Kirchohsen aufgenommen! Ich hätte nie gedacht, das es davon Photos gibt! Die Übung lief im Jahr 1982, damals war ich in der 8. Klasse und habe diese Übung sogar gesehen als ich auf dem Heimweg von der Schule war!!
Vielen Dank an Dich Graeme für die Photos!
+++++
The "Cold War" was also here in Emmerthal. A few weeks ago I met Graeme Smith! He was at 64 Amphibious Engineer Squadron of 28 Amphibious Engineer Regiment from February 82 – July 83. After three years he comes back and started again in 64 Amphibious Engineer Squadron as a clerk then going to RHQ in the intelligence cell then onto 71 AESS as leave & movements clerk. I was very surprised when I saw his pictures! They were taken during a Squadron Exercise between Hagenohsen and Kirchohsen! I never thought that there are photos of them! The exercise was in 1982, when I was in 8th grade and on my way home I saw this Exercise!
Many thanks Graeme for the photos!
++++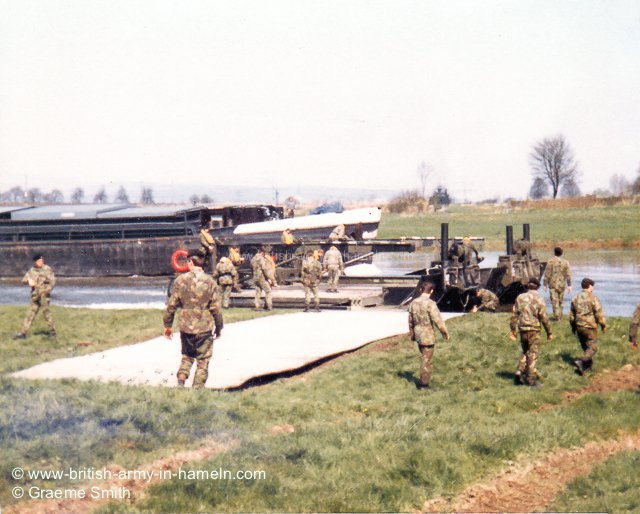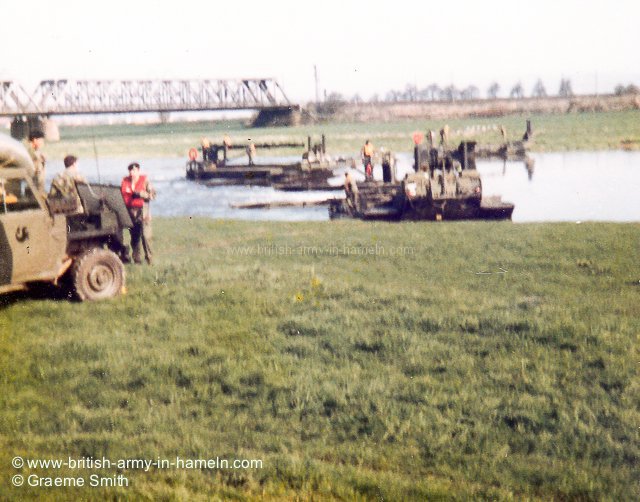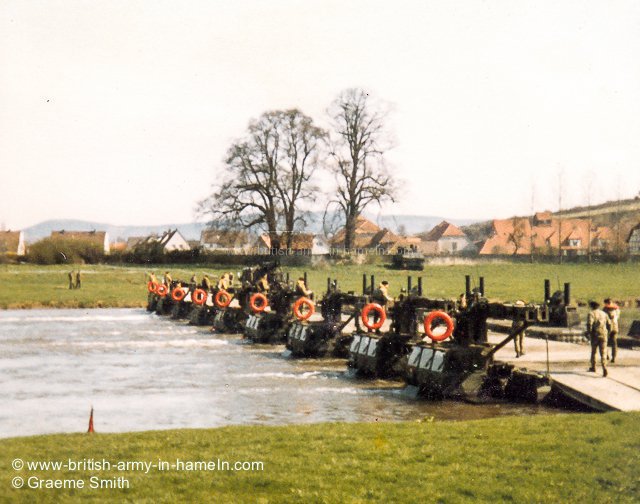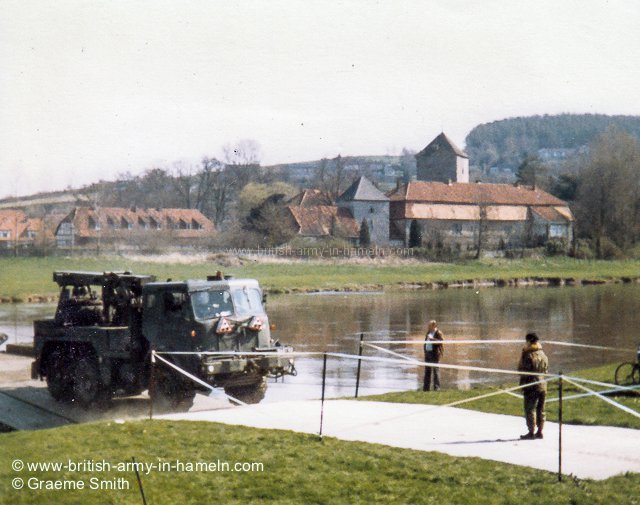 ++++
Für alle die nicht wissen wo diese Brücke gebaut wurde und natürlich auch für meine britischen Freunde, hier der Kartenausschnitt:
For those who do not know where this bridge was built and of course for my British friends, here the map: