64 AMPHIBIOUS ENGINEER SQUADRON
1970 – 1991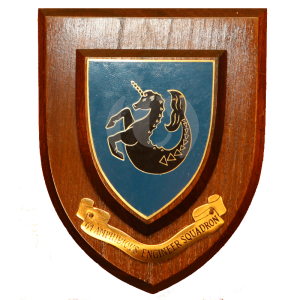 64 HEADQUARTER SQUADRON
 1992 – 2008

64 HEADQUARTERS AND SUPPORT SQUADRON
2008 – 2014

Redesigned Plate inside Binden Barracks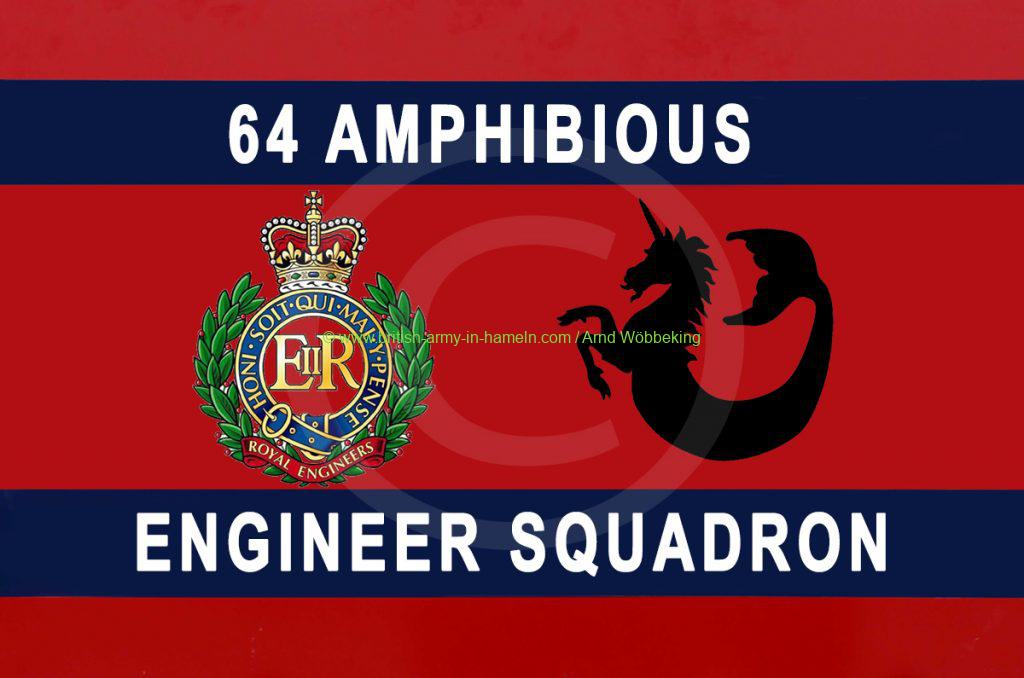 Dates
Location
deployment
under command:
Sub-units – Remarks
Aug 1970
Germany:
Bindon Barracks,
Hameln
28 Amphibious Engineer Regiment
Formed
Jul 1973
-
Dec 1973
Northern Ireland:
East Belfast
35 Engineer Regiment
Infantry role
24 Feb 1977
-
23 Jun 1977
Northern Ireland:
Ballykelly
Infantry role
27 Mar 1980
-
14 Jul 1980
Northern Ireland:
Lurgan/HMP Maze
Infantry role
1984
Northern Ireland:
Omagh,
Belfast
and
Armagh
RE search teams
to support EOD
and other search
tasks
May 1988
-
Jul 1988
Northern Ireland:
HMP Maze
RE search team
and construction
support
1992
28 Engineer Regiment
Apr 1992
28 Engineer Regiment
Re-roled and rename
64 Headquarters Squadron
Oct 1994
-
Apr 1995
Bosnia:
Op GRAPPLE
1999
Kosovo:
Op AGRICOLA
Apr 2000
Germany:
Gordon Barracks,
Hameln
28 Engineer Regiment
Oct 2006
-
Apr 2007
Afghanistan:
Op HERRICK 5
2008
Germany:
Gordon Barracks,
Hameln
28 Engineer Regiment
Oct 2009
-
Apr 2010
Afghanistan:
Op HERRICK 11
2014
disbanded

Special thanks to
Alan Young from British Army Units
who collected all these dates!
---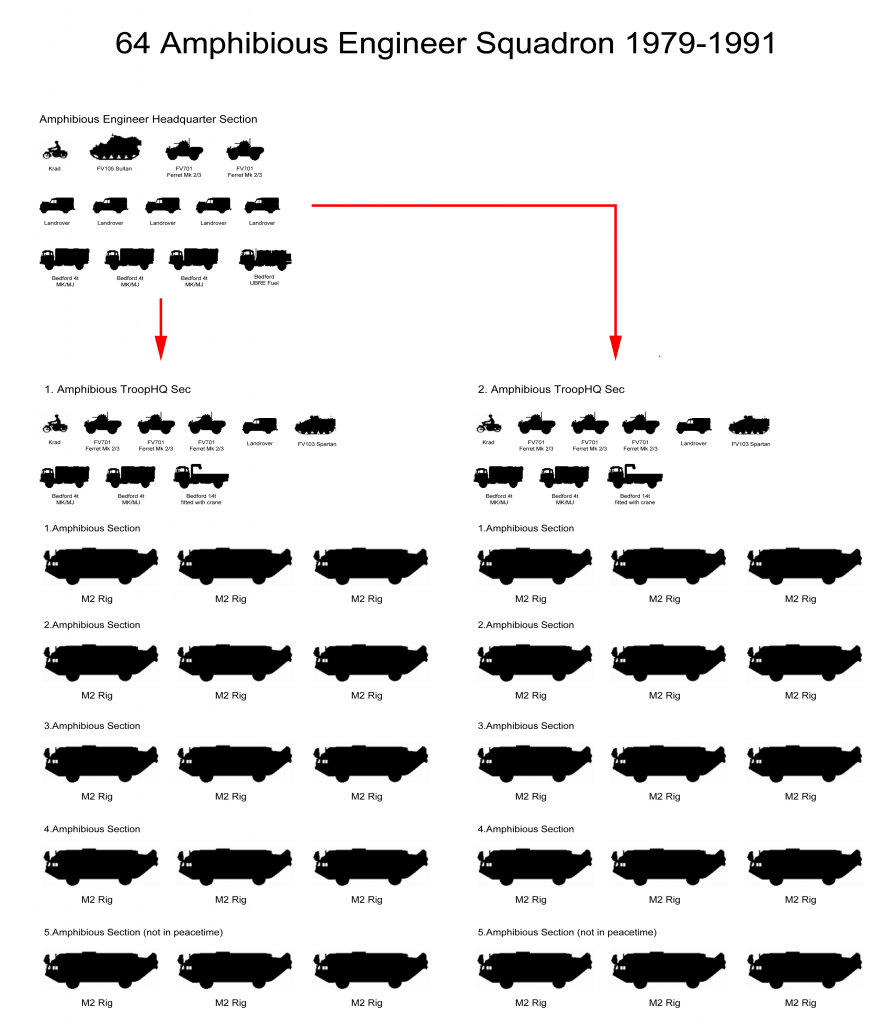 I've deleted the Structure report page, but there was a comment on from John Dufton.
He was Signals Sergeant 1987-89, Signals Corporal were Steve Weeks.  (later took over from me as SGT), Sammy Frame was MT Sgt.
Happy to hear from anyone remembering me?
Last updated: Mai 18, 2018 at 18:12 pm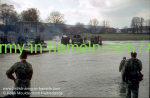 © Steve Lewis 1979  Bridging the Weser – Exercise "RHINO EM" Some month ago I got some incredible photos from Henk Mulder, a dutch soldier who took part at in an Exercise with the name "Rhino EM". Now, I got some additional photos from Steve Lewis. He was based in Hameln with 64 Amphibious Engineers …