© Arnd Wöbbeking & DEWEZET
Am 30.03.1989 ereignete sich während einer Fahrschulausbildung auf dem Trainingsgelände in Rohrsen ein schwerer Unfall. Der Fahrschüler eines FV432 versteuerte sich und brachte sein Fahrzeug zum kippen! Der Fahrschüler überlebte diesen Unfall zum Glück, allerdings mit Verbrennungen und Prellungen! 
+++
On 30.03.1989 during a driver training at the training ground in Rohrsen a serious accident occurred. The learner of a FV432 taxed and brought his vehicle to tip over! The learner driver survived this accident, fortunately, but with burns and bruises!
+++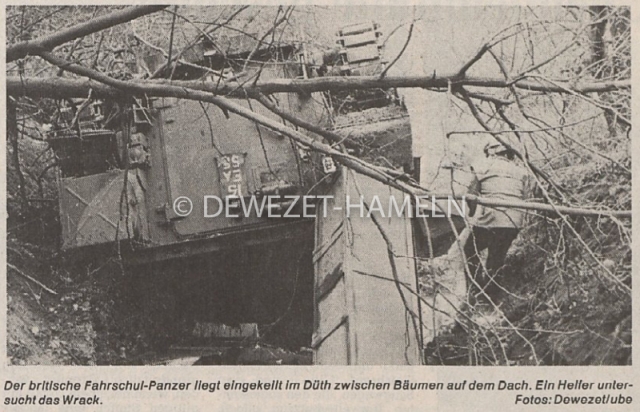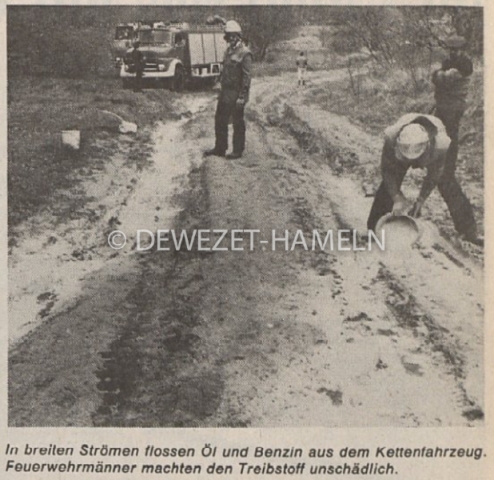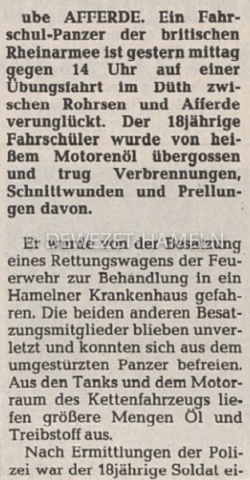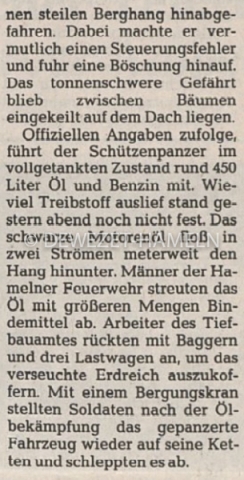 +++