Kategorienarchiv:
28 Amphibious Engineer Regiment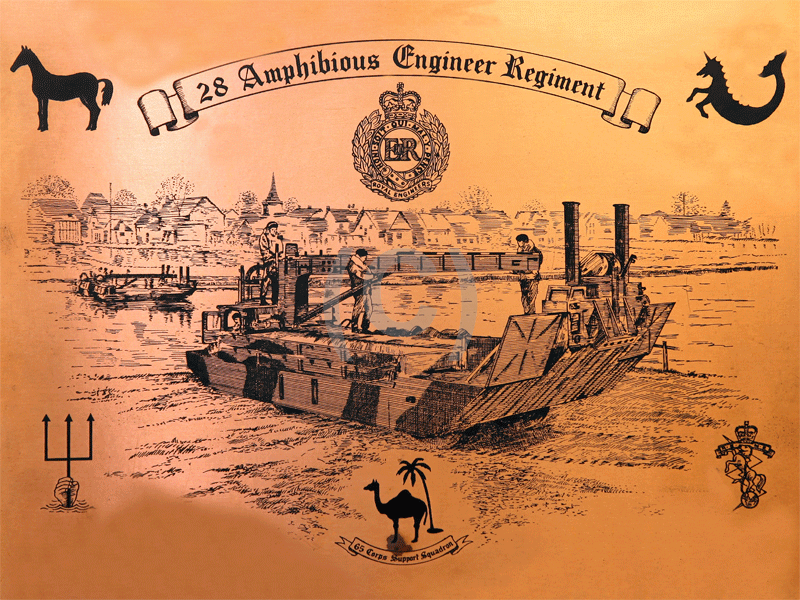 —-
Last updated: Mai 31, 2017 at 20:00 pm
Open Day in 1983! Unfortunately, I got only the cover page! But thanks to Pete Mason for the Cover. The content is no available. Should yet the whole issue have someone I would be happy about a scan or copy!
Tag der offenen Tür am 10.09.1983 Leider habe ich hier nur das Deckblatt bekommen! Der Inhalt ist leider nicht mehr verfügbar. Sollte jemand noch das gesamte Heft haben, würde ich mich über einen Scan oder Kopie freuen!
–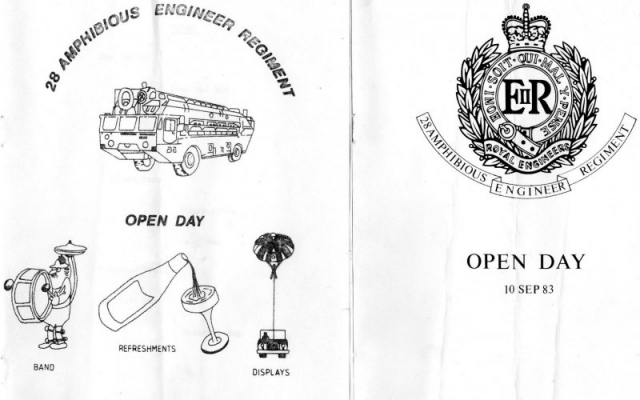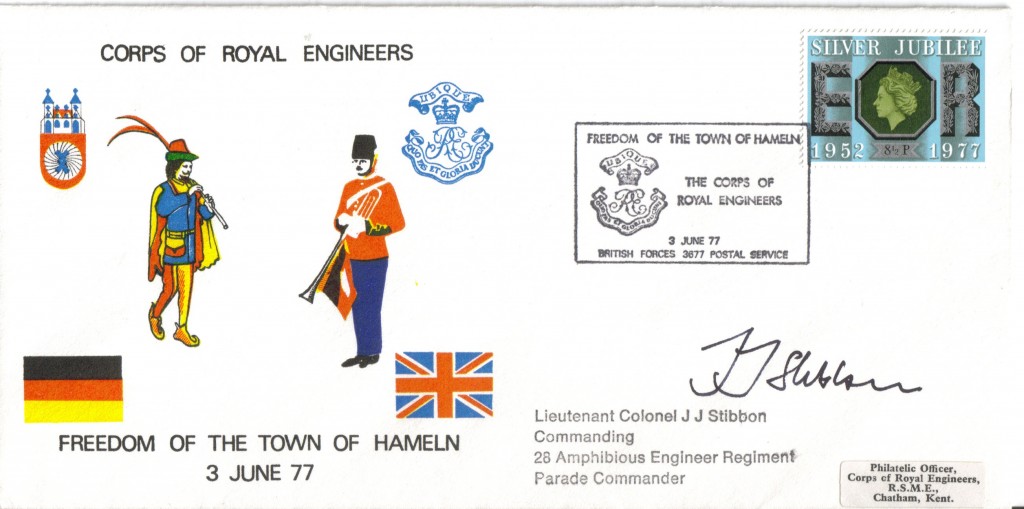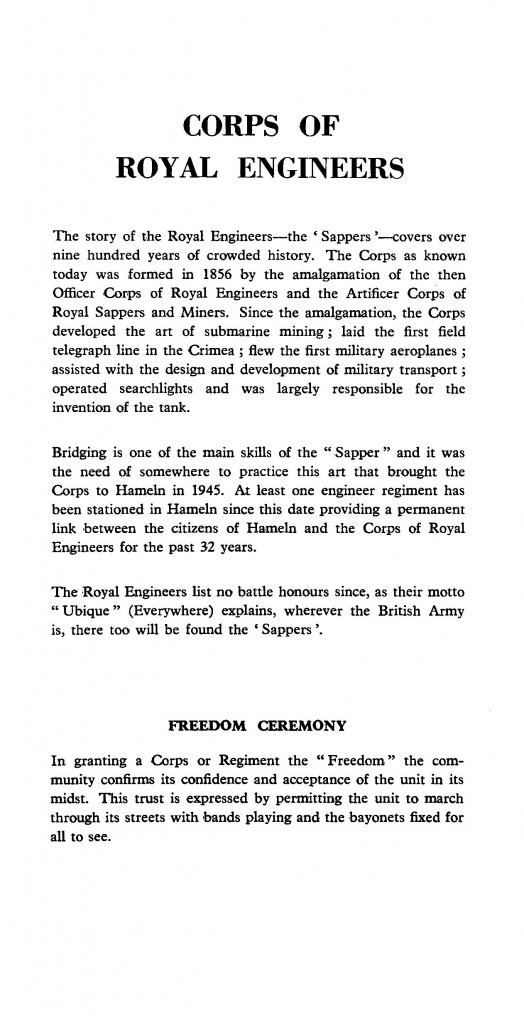 3 June 1977
Corps of Royal Engineers Freedom of the Town of Hameln
Commemorative Cover
Stamps: 8½ᵖ "Silver Jubilee" commemorative, issued 11 May 1977.
Special Handstamp:
Freedom of the Town of Hameln, The Corps of RE, RE Cypher,
BSPF 3677.
Variation:
Misprint: The Bandsman's Coat should be red not black.
The trousers , Flag and RE Cypher should be a dark blue
Thanks for information to Darrell Drury from http://www.refdc.co.uk/