(c) Dewezet
Ein weiterer Artikel aus dem
Archiv von Gerhard Fricke!
Die freiwillige Feuerwehr konnte mit
Hilfe einiger Soldaten den Brand schnell löschen!
—–
Fire in the Gordon Barracks ….
In March 1965 broke out in a roof of Gordon Barracks, a fire!
Firefighters from Hameln could delete the fire with the help
of some British soldiers very quickly!
+++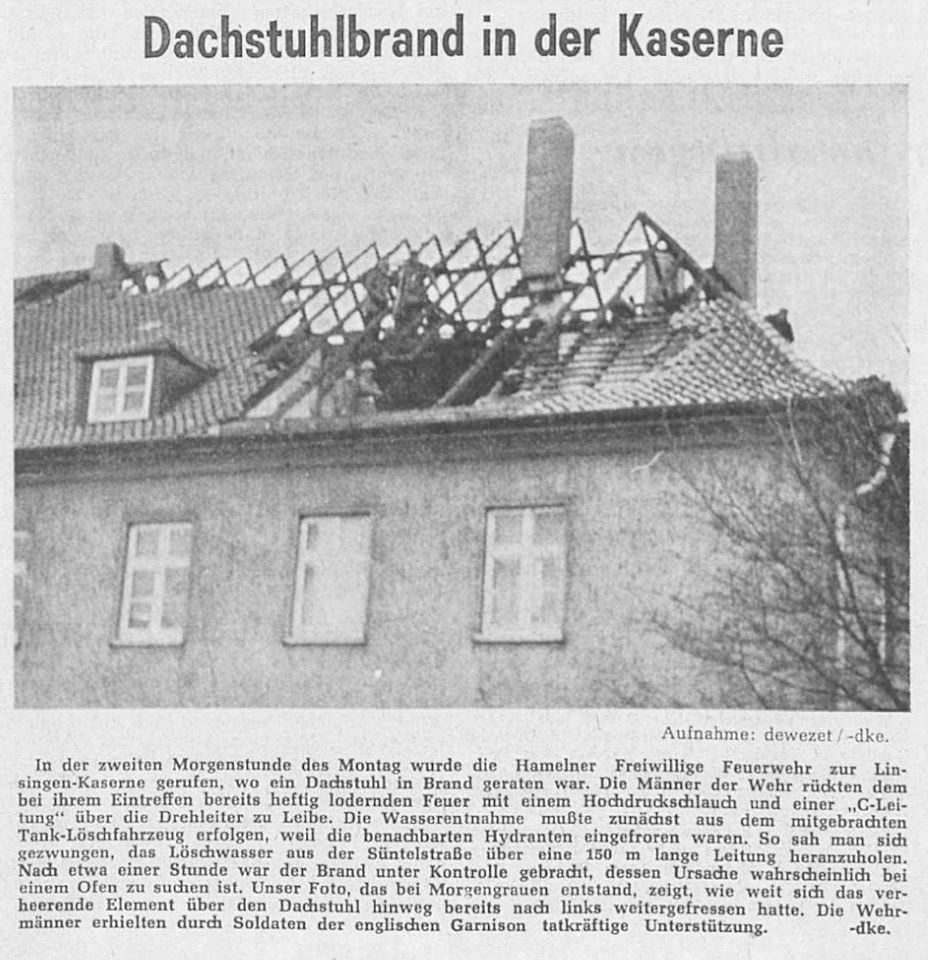 ++++