408 BRIDGE TROOP RE
CORPS OF ROYAL ENGINEERS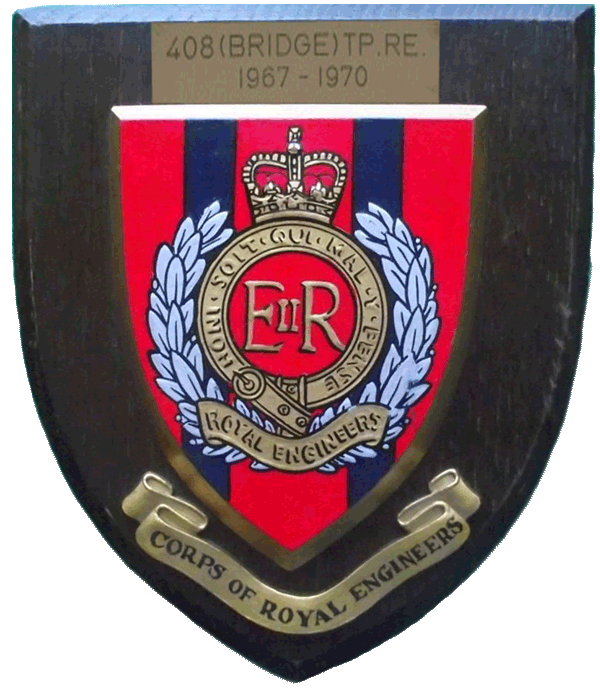 Der Troop war direkt dem Hauptquartier unterstellt und übernahm die Unterstützung des
BE- und entladen der LKW vom 26 Royal Corps of Transport!
Der Troop bestand aus 16 Mann mit folgenden Rängen:
1 Offizier, Lt oder Captain in der Regel war das ein Ex Senior NCO!
1 Feldwebel,
1 Cpl
2 L/CPL von den Royal Engineers
1 REME Cpl.
1 ACC,
3 RASC / RCT-Fahrer
1 Schreiber
1 Schlosser
1 Mechaniker RE
3 Kranführer
————-
Der Fahrzeugpark bestand aus:
1 Land Rover
1 4-ton LKW
1 Motorrad
3 Kräne
————-
Alle diese Informationen habe ich von Roger Makin bekommen, der selbst bei diesem Troop gewesen ist!
Vielen Dank dafür!

408 BRIDGE TROOP RE
was attached to the HQ of the regiment and supplied the crane support for the bridge columns.
The troop was a We a 16 men unit of following ranks:
1 Officer of Lt or Capt rank, usually an ex senior NCO.
1 Sergeant
1 Cpl
2 L/Cpl. of the Royal Engineers
1 REME Cpl.
1 ACC cook,
3 RASC/ RCT drivers
1 clerk
1 Sheet metal worker
1 Fitter RE
3 crane operators
————-
The vehicle park contained:
1 Land Rover
1 4-Ton Truck
1 Motorbike
3 Cranes
————-
All information from Roger Makin!
Thanks for support Roger!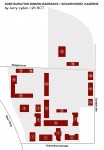 (c) Jerry Lyden / Arnd Wöbbeking Jerry Lyden war in Hameln beim 26 Royal Corps of Transport! Aus seiner Erinnerung heraus schrieb er mir eine Skizze, welches Gebäude der Bindon Barracks (Scharnhorst Kaserne), welche Verwendung hatte zu seiner Zeit hier in Hameln!  ++++ Jerry Lyden was in Hameln with the 26 RCT! From his memory …