(c) Arnd Wöbbeking & DEWEZET
Der Winter 1962 / 63 muss sehr streng gewesen sein! Einige Dörfer auf den höher liegenden Bereichen waren eingeschneit! In Goldbeck war die Situation so schwer das nichts mehr half! Zum Glück aber hatte Hameln ja seine britischen Pioniere die wieder einmal zur Stelle waren um zu helfen! Da bleibt doch nur zu sagen: Danke das sie hier waren! Vielleicht erinnert sich ja noch einer daran, welche Squadron damals geholfen hat?
+++
The winter 1962 / 63 must be very strong! Some villages here in the district of Hameln were completely snowed. In Goldbeck, the situation was so difficult that nothing helped! Fortunately, Hameln had indeed his British Engineers on the spot were once again to help! Since it can only say: Thank you were here! Maybe someone remember this winter and tell me which Squadron helped here! Or, maybe someone can even remember the name of the soldier, whose hands were frozen.
+++
DEWEZET REPORTS on 08.01.1963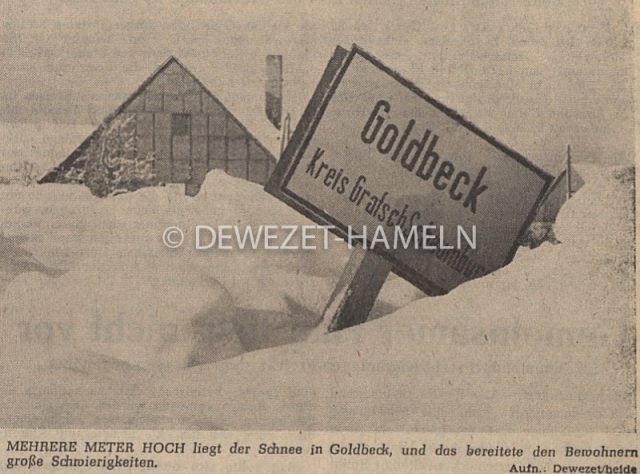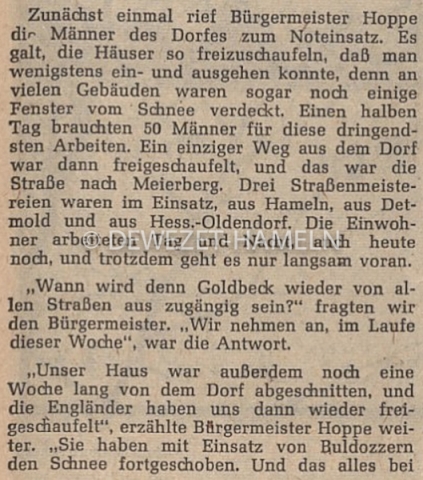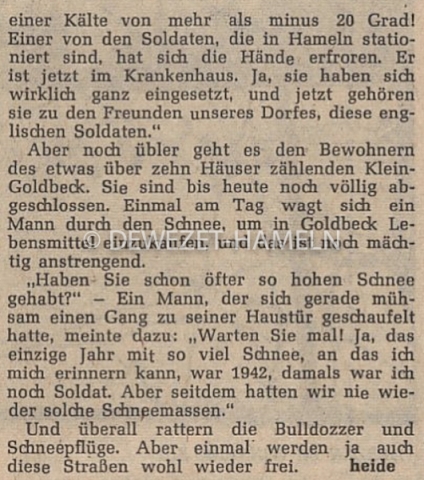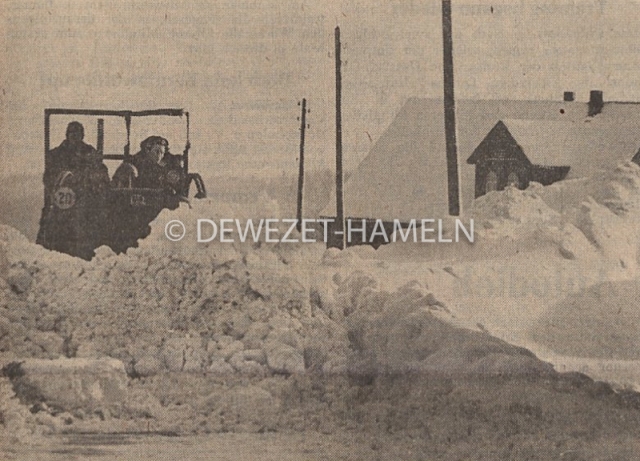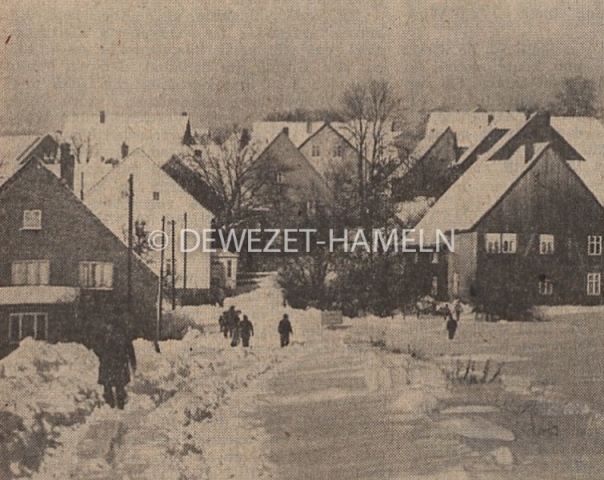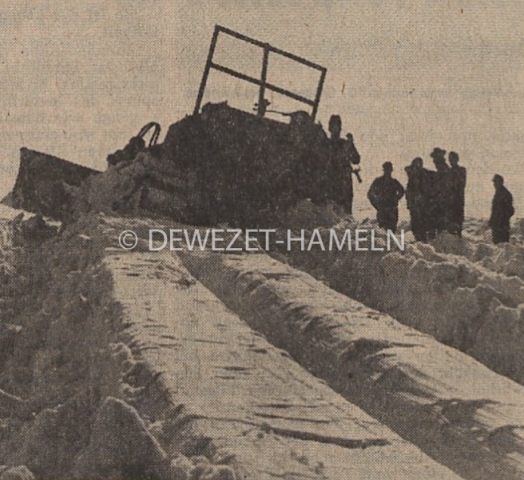 DEWEZET REPORTS on 31.01.1963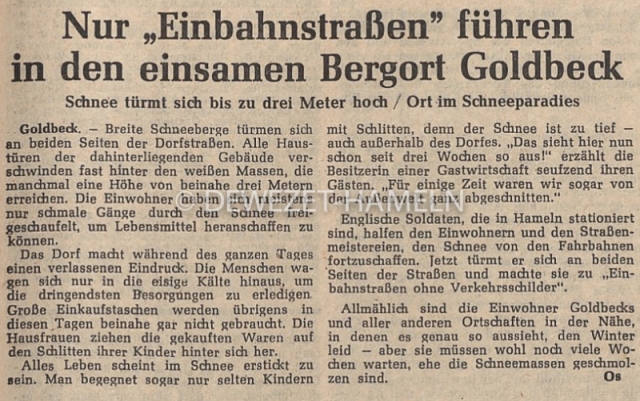 +++
(Quelle Zeitungsartikel:  Mit freundl. Genehmigung © www.dewezet.de )