© Gert Burkert-Opitz
On 24 October 1995, this training exercise took place on the water training area in Windsheim / Jössen near Petershagen! The exercise served, inter alia, to strengthen the communion between the heavy Pionierbatallion 130 from Minden and the 28 Engineer Regiment from Hameln! Also present were, inter alia, Queens Royal Lancers from Osnabrück, the Light Dragoons from Bergen, 29 Field Squadron and of course 23 Amphibious Engineer Squadron from Hameln! Thanks a lot Gert for this fantastic photos! Fortunately, Gert has taken and the program booklet of this exercise and thus preserved for posterity!

+++
Am 24.Oktober 1995 fand diese Lehrübung auf dem Wasserübungsplatz in Windheim/Jössen bei Petershagen statt! Die Übung diente u.a. zur Stärkung der Gemeinschaft zwischen dem Schweren Pionierbatallion 130 aus Minden und dem 28 Engineer Regiment aus Hameln statt! Mit dabei waren u.a. die Queens Royal Lancers aus Osnabrück, die Light Dragoons aus Bergen, 29 Field Squadron und natürlich 23 Amphibious Engineer Squadron aus Hameln! Vielen Dank Gert für diese fantastischen Photos! Glücklicherweise hat Gert damals auch das Programmheft dieser Übung mitgenommen und somit der Nachwelt erhalten! 
+++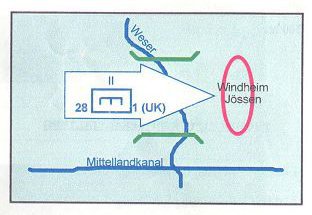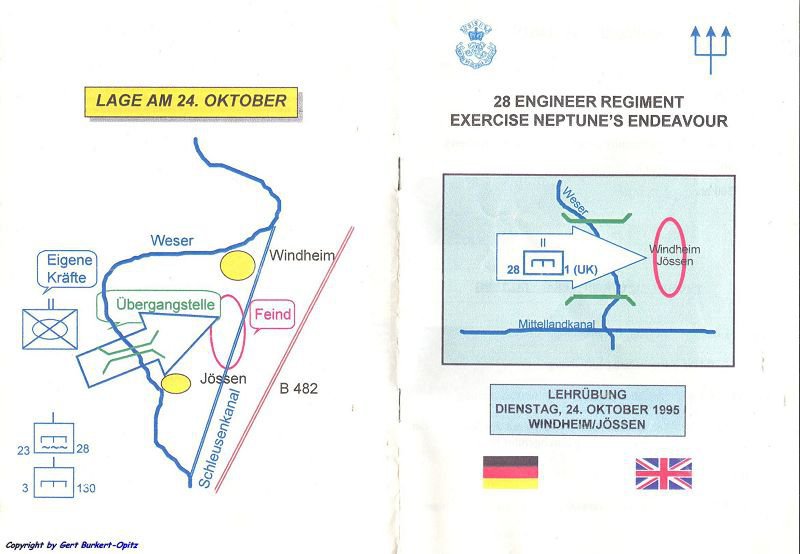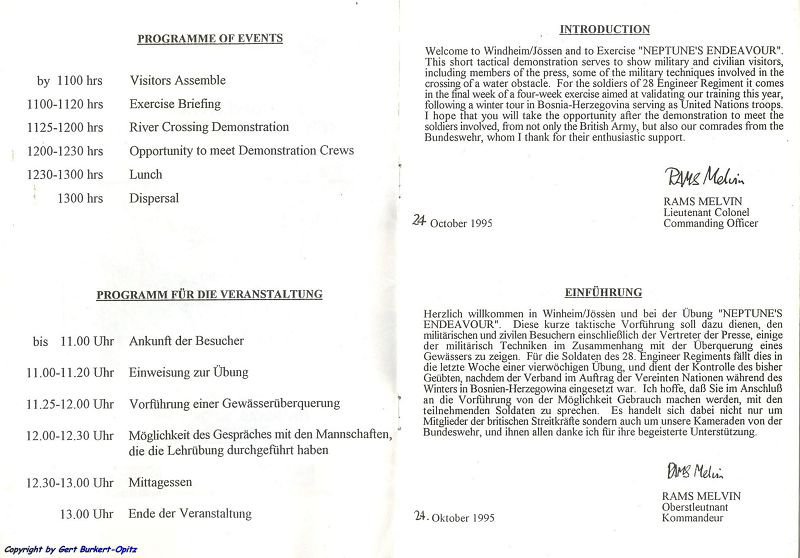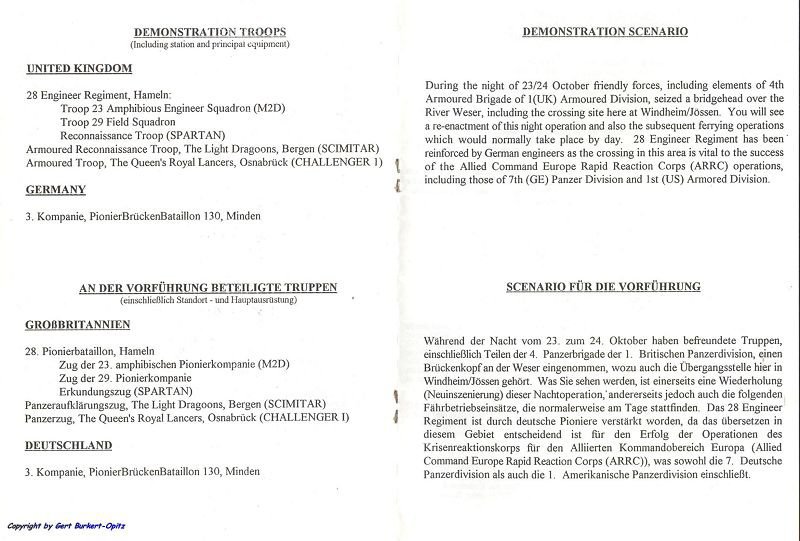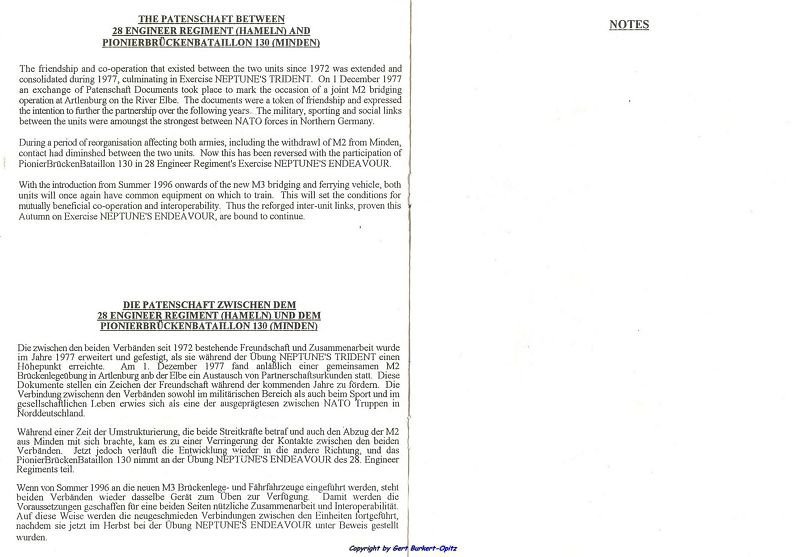 +++
Detailinformationen / some more details:
Übungsbeginn / Start Ex:
17.10.1995
Übungsende / Endex:
27.10.1995
Übungsart / Type of Ex:
Field Training Exercise
Nationen / Nations:
UK
Einheiten / Units:
British Army

28 Engineer Regiment Hameln
- 23 Amphibious Engineer Squadron
- 29 Field Squadron

Armoured Reconnaissance Troop, "The Light Dragoons" with Scimitar from Bergen

Armoured Troop, "The Queen's Royal Lancers" with Challenger MBT from Osnabrück

227 (HY) Amphibious Engineer Squadron Royal Engineers from England

Bundeswehr

3. Kompanie, sPioBtl.130 aus Minden
Übungsraum / Training Area:
Landkreise Hameln-Pyrmont, Schaumburg,
Nienburg, Diepholz, Hannover
Wasserübungsplatz Windheim / Jössen
Rückmarsch über / March back over:
Bad Münder, Hessisch Oldendorf, Coppenbrügge
Soldiers / Soldaten:
400
+ 12 from England
Radfahrzeuge / Wheeled Vehicles:
172
Kettenfahrzeuge / Tracked Vehicles:
28
Hubschrauber / Helicopter:
2
Brückenschläge / River Crossings:
über die Weser:
Schinna, Landesbergen, Leeseringen, Eystrup,

über die Leine:
Mandelsloh, Empede
Scheinsprengungen / Blastings:
geplant vom / planned at 23.10.1995 - 25.10.1995 in
Niederwöhren, Pollhagen, Nienbrügge, Sachsenhagen, Haste
Feldlager / Camps:
geplant in / planned at Harbergen, Borstel, Schweringen,
Stendern, Hiddensen, Liebenau, Wietzen, Borstel,
Mariensee, Pollhagen
Besonderheiten / Features:
Erste größere Übung des 28 Engineer Regiments nach
dem Bosnieneinsatz

First Exercise after the deployment of
28 Engineer Regiments to Bosnia



Tabelle by Arnd Wöbbeking
+++
—
Alle Orte sind hier eingetragen / All places of the exercise: