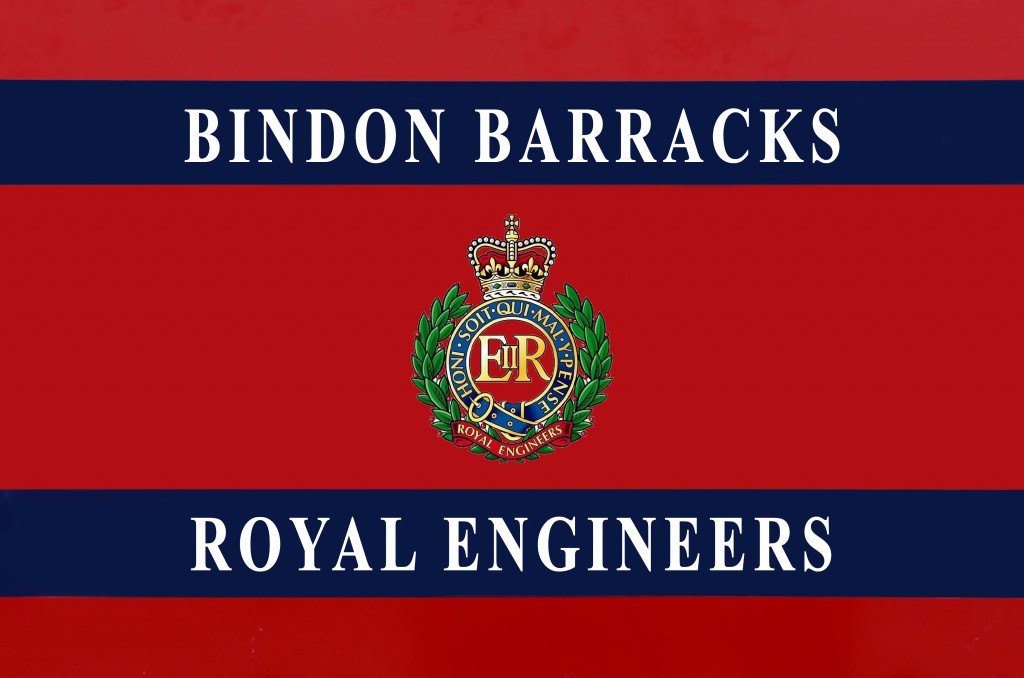 Bindon Barracks, leider habe ich zu spät angefangen,
Fotos zu machen um diese Webseite zu erstellen!
Darum möchte ich jeden bitten,
der Bilder der Binden Barracks oder Scharnhorst Kaserne hat diese mir zur Verfügung zu stellen,
damit diese Seite vervollständigt wird!
—
Bindon Barracks, unfortunately I started too late,
to take pictures to create this website!
Therefore I would like to ask everyone
the images of the binding Barracks or Scharnhorst barracks has to make these available to me,
so this page is completed!
Courtesy of Charlie Simcoe! Thanks mate for support!
The Main Gate of Scharnhorst Kaserne / Bindon Barracks
Courtesy Steve Newton, thanks for support!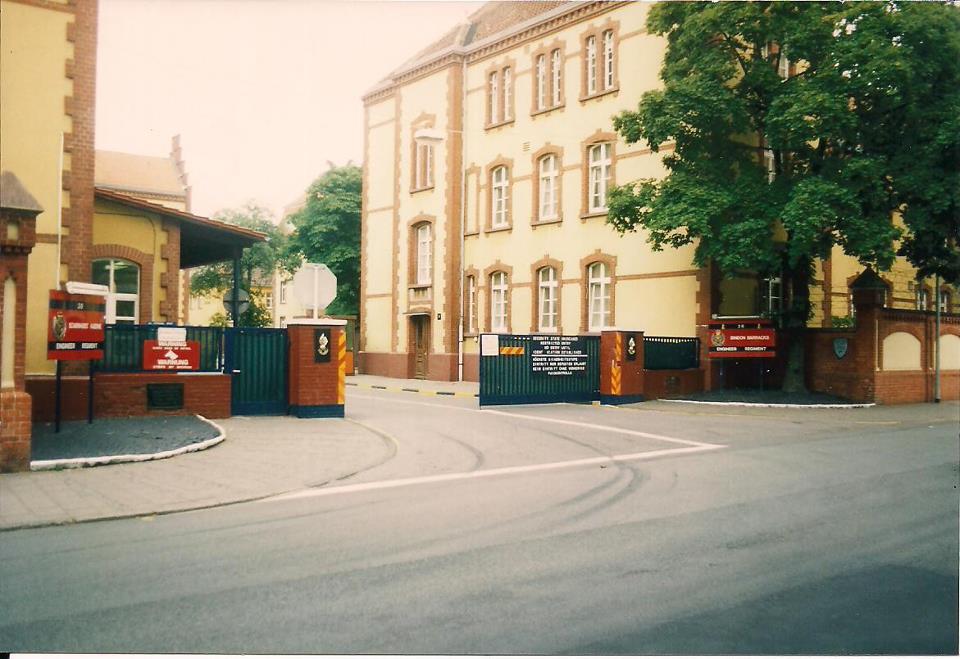 Ein Luftbild der Binden Barracks von Friedhelm Haase aus dem Jahr 1992! Danke dafür!
An aerial view taken in 1992 by Friedhelm Haase! Thanks for support!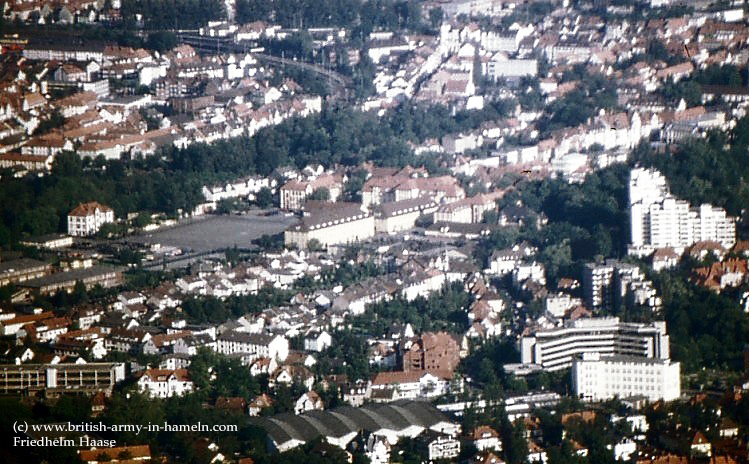 +++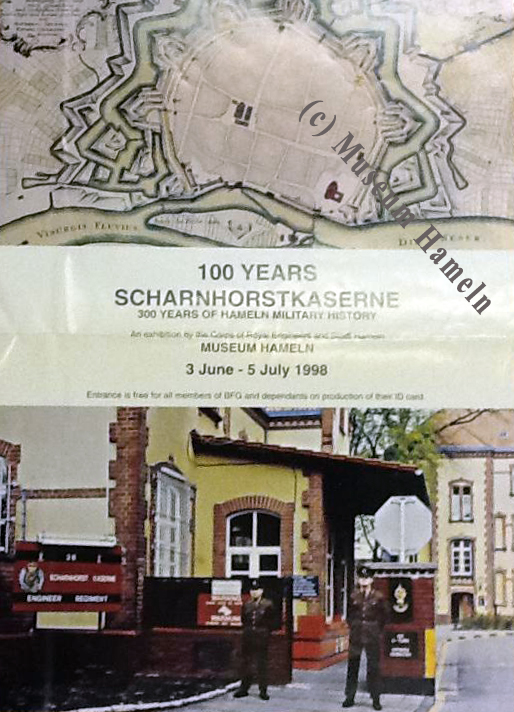 ++++++++++++++
Die folgenden drei Photos habe ich von Loni Davidson erhalten!
Ihr Vater war von 1947 in Hameln stationiert und sie hat in der Marienstraße gewohnt, bzw. ist dort aufgewachsen!
Sie ist inzwischen einige Male in Hameln gewesen und die drei Fotos sind 1983 entstanden!
Herzlichen Dank das Du mir die Fotos hier zur Verfügung stellst!
Das erste Photo hat besonderen Wert, denn das schwarze Schild erinnert noch an das 26 Regiment Royal Corps of Transport!
+++
The following photos I got from Loni Davidson. Her father was stationed in 1947 here in Hameln!
She grows up in the Marienstraße.
Often she comes back to Hameln in the past and she took these photos in 1983!
Thank you so much for support my website!
Something special you can see on the first photo!
The black sign, recalls the 26 Regiment Royal Corps of Transport!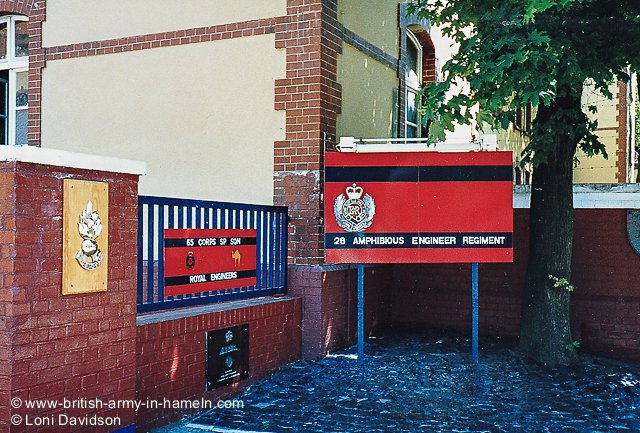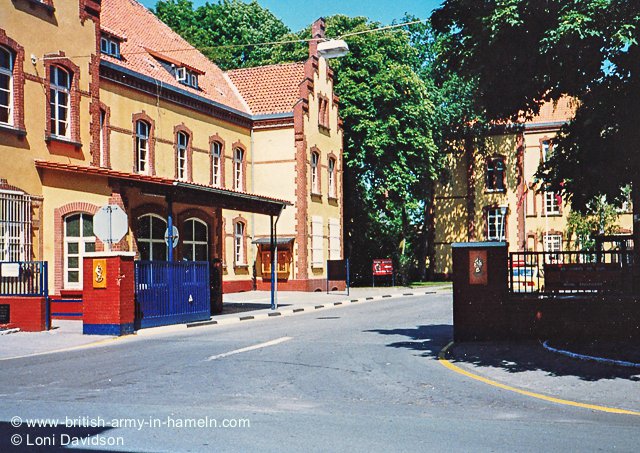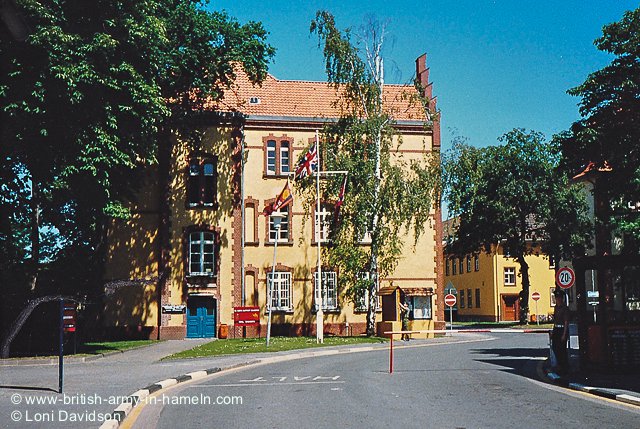 +++++
Das nächste Photo, wurde von Rudi Günther,
dem Stadtfotografen Hamelns im Jahr 1998 aufgenommen!
Ein Jahr bevor die Binden Barracks geschlossen wurden! 
The next photo was taken by the local photographer Rudi Günther in 1998.
Just one year before Bindon Barracks closed!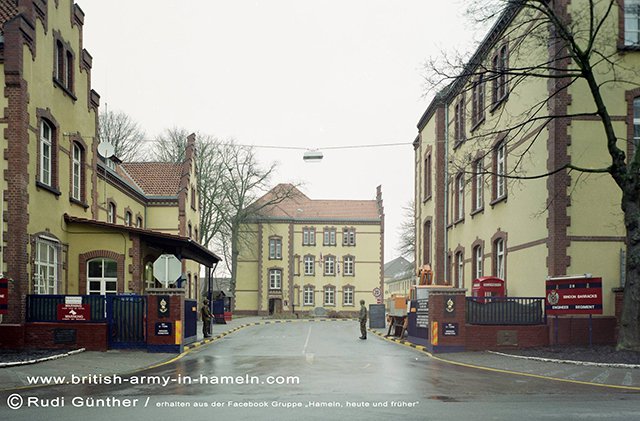 Bindon Barracks today: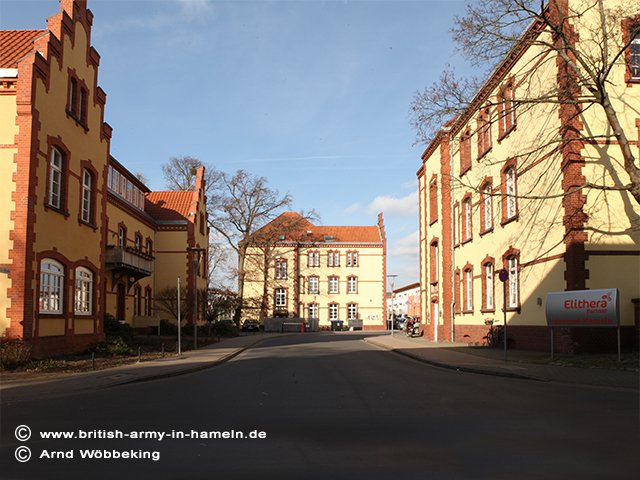 ———-
Inside Bindon-Barracks from Eddie McCay / 64 Amph Engr Sqn: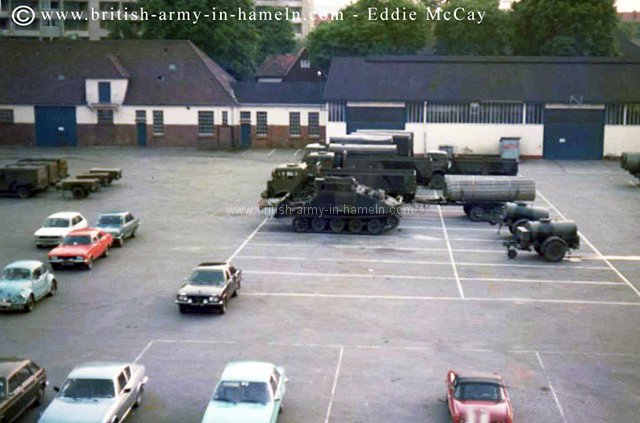 —-
December 1985 fantastic photo of Bindon Barracks.
Taken by Dean Grice 71 Amph Engr Sqn in December 1985
The view from his room!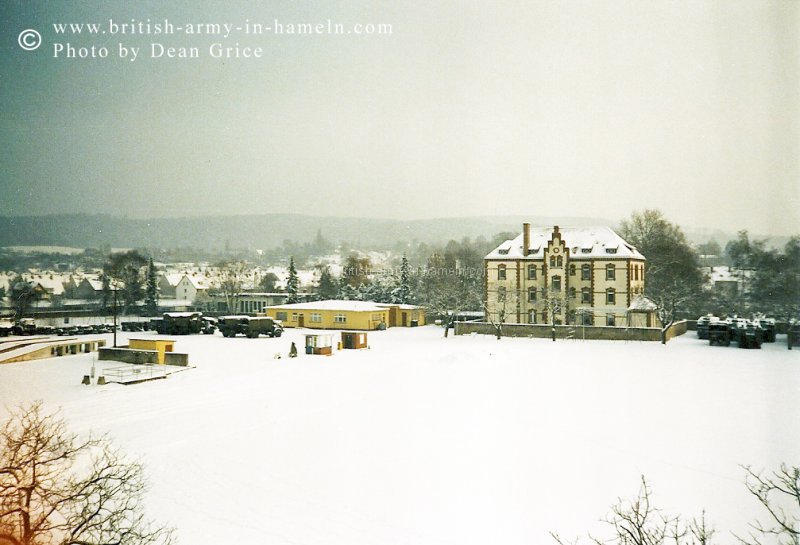 ++++
+++
---
Last updated: Mai 9, 2017 at 19:44 pm
---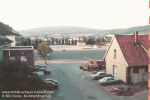 © Bill Crone These days a photo album from UK arrived at my home. It was the album full packed with memories of Bill Crone. He was based here in Hamelin between 1972 and 1975. I have scanned and restored the photos and he allowed me to add them here to the webpage! I'm very …